Glamis Hall closure: Campaigners seek judicial review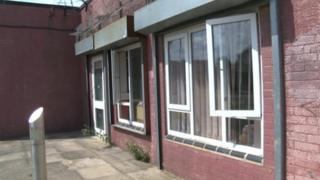 Campaigners fighting the closure of a daycare centre for the elderly, are calling for a judicial review over the way the decision was made.
In June, the Borough Council of Wellingborough said Glamis Hall would be closed at the end of December.
It said the decision was made in private as the discussions included details of staff redundancies.
A petition against the closure of the centre has received more than 6,000 signatures.
Heather Saunders, who is running the campaign, said those who used Glamis Hall should have been consulted.
'Fabulous support'
The group has hired a solicitor and hopes to get legal aid to cover the costs.
"We have enough local support, that if we have to pay a small amount towards the fee, we will be able to fundraise locally and do that," Ms Saunders said.
"The local support has been fabulous."
The issue will be discussed at the council's extraordinary general meeting in September.
In 2011, two private companies were invited to take control of Glamis Hall, but neither bid was deemed suitable.
Council leader Paul Bell previously said the hall had to close to save £170,000 in running and maintenance costs.
Last month, councillor Robert Hawkes resigned from the ruling Conservative group, saying the meeting to close Glamis Hall was made using delegated powers and was not debated by the whole council.