Northampton mother in bone marrow hunt for baby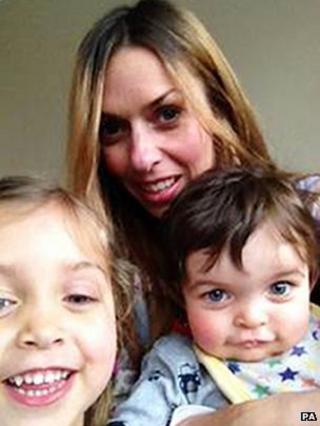 The mother of a nine-month-old baby is searching for a life-saving bone marrow match for her son after he was diagnosed with a rare blood disorder.
Joey Ziadi, from Northampton, is one of only 800 people in the world known to have Diamond-Blackfan anaemia (DBA).
His best hope of a cure is a bone marrow or stem cell transplant.
"The phrase 'one in a million' doesn't apply to Joey, it's more like one in almost nine million," said mother Kaisha Morris.
He was born with a hole in the heart but his blood disorder was not diagnosed until he was six months old.
Sister 'no match'
The Anthony Nolan Trust said doctors at first considered the condition too rare to be possible as there are only 125 cases in the UK.
Patients fail to produce red blood cells properly and in the long term have a high risk of complete marrow failure.
Joey's four-year-old sister Isabella was found not to be a match and a search is under way on national and international registers to find a suitable donor.
The Anthony Nolan Trust uses its register to match potential bone marrow donors to blood cancer patients in need of a transplant.
"After all that we've been through, when I found out Joey needed a bone marrow transplant I just thought, 'He's come this far, at least we've got hope and we can find him a match'," Ms Morris said.
The Anthony Nolan Trust said signing up to the bone marrow register involved filling in a form and providing a saliva sample.