Northampton nurse struck off after taking £30 from employee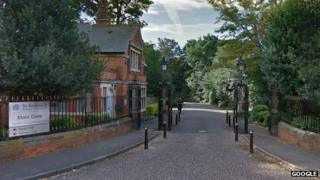 A senior nurse who was working at a hospital in Northampton has been struck off after taking £30 from his employer and trying to cover it up.
Peter Clarkson, who worked as a nurse at St Andrew's Hospital between 2001 and 2009 and then between 2010 and 2013, took the money in November 2012.
He took it from the petty cash, the Nursing and Midwifery Council heard.
The council panel ruled that his fitness to practice as a nurse was impaired due to his misconduct.
'Risk of repetition'
The panel was told that when Mr Clarkson was questioned about the £30, he said he was using the money to buy toiletries and cigarettes for a patient.
But a manager found this was not true.
The panel heard that Mr Clarkson had admitted that his fitness to practice was impaired by his misconduct, and added that this was due to stress.
The hearing's written decision found that since it had not received any references or testimonials about Mr Clarkson's character, "the panel took the view there is a real risk of repetition".
The panel concluded: "Although the amount of money taken was relatively small, Mr Clarkson was a senior nurse and he breached the trust of his employer, his colleagues, the service users and the public."
It ordered that Mr Clarkson be struck off from the Nursing and Midwifery Council register.