Kettering street attackers jailed over Kamil Gumowski death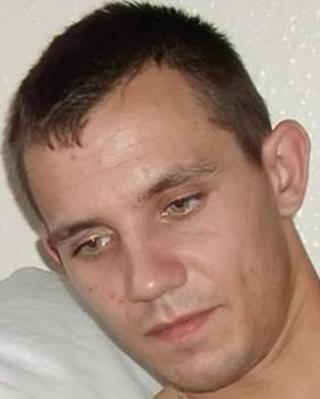 Two men have been sentenced over the death of a man they attacked in a Northamptonshire street.
Kamil Gumowski, 22, received head injuries on Silver Street, Kettering, last August and died three days later.
Marek Krukowski, 30, of Havelock Street, Kettering, was jailed for six-and-a-half years at Northampton Crown Court on Friday for manslaughter.
Dominik Maruszak, 29, of Digby Street, Kettering, received five-and-a-half years in prison for the same charge.
Krukowski pleaded guilty during the trial, with Maruszak subsequently being convicted by the jury.
'One punch can kill'
Mr Gumowski, originally from Poland, was assaulted just after midnight on Sunday, 19 August, near the Euro Food shop in the town.
He was taken to hospital but died the following Wednesday.
Det Ch Insp Tom Davies said: "Kamil's death shows yet again that just one punch can kill. A single act of violence can end in tragedy for the victim and their family, as well as ruin the life of the offender who possibly never set out to take someone else's life."
A statement from Mr Kamil's partner, Anna, said: "We went to England to make our life easier, not to worry every day whether we would be able to afford bread.
"Our future was planned in great detail and even once we grew old and died we would be buried together as a couple in love.
"When I was hugging his coffin, I knew he felt my warmth that I was sharing with him. The worst thing was that I had to let him go, that I won't be able to stay awake next to him telling him how much I love him."