Tresham College's £16m Wellingborough campus plans backed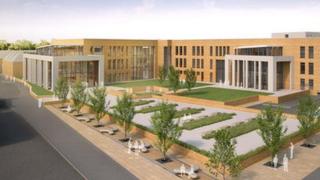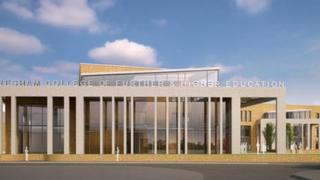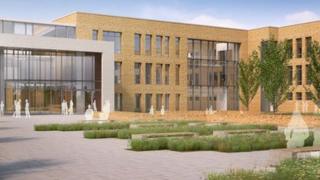 A new £16m college campus for up to 1,000 young people and adults in Northamptonshire has received planning permission.
Tresham College of Further and Higher Education wishes to replace its current campus in Wellingborough town centre.
It had initially planned to open it by September 2015, but the completion date has since been deferred while more financial backing is sought.
The college said the new facility would provide a modern learning environment.
Stuart Wesselby, college principal, said: "It's great news that we now have the green light from Wellingborough Council.
"In recent years Tresham has successfully redeveloped its campuses at Corby and Kettering to provide modern facilities fit for 21st Century learning.
"We will now use the experience and knowledge gained from developing these schemes to move the plans from the drawing board on to site."
The college plans to build a science, technology, engineering and maths centre and will also continue to offer subjects including construction, hair and beauty, computing, health and care, and art and design.
It also hopes to create a digital skills academy.
Jo Lappin, chief executive of Northamptonshire Enterprise Partnership, said: "Our businesses and our economy need young people with the right skills and the new campus will play an important role in delivering this."