Zac Knighton-Smith: Rushden surgery U-turn boy dies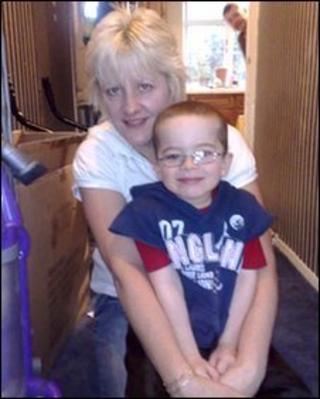 A Northamptonshire boy who had to go to Germany for life-saving surgery and had his operation paid for by the NHS after a U-turn by officials has died.
Zac Knighton-Smith, seven, of Rushden, had his Neuroblastoma, a form of cancer, treated after the operation was twice cancelled in the UK.
His mother, Sam, had to pay around £8,000 for her son's treatment.
The NHS initially refused to reimburse the cost but after MP Peter Bone intervened, consultants climbed down.
'Happy little boy'
In the House of Commons, Mr Bone, Conservative MP for Wellingborough, said that without the treatment, Zac had only been given a few weeks to live when he was diagnosed in February 2009.
Addressing Commons Leader Andrew Lansley in the chamber, he said: "On Saturday, this lovely, full-of-life, happy little boy passed away.
"He will be sadly and greatly missed.
"However, without politicians of different parties working together he would not have had the last five years."
Replying to Mr Bone, Mr Lansley said the tragic case highlighted the importance of MPs being able to raise issues in Parliament on behalf of their constituents.