Parkside Nursing Home deaths: Police to review evidence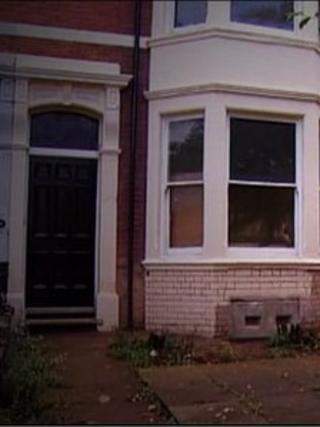 Police are to review evidence given at a tribunal after five "severely" neglected patients died in two weeks at a Northampton home.
Elderly people at Parkside Nursing Home in 2009 were mainly fed porridge and some had bed sores down to the bone.
Owner Phyllis Johnson, her deputy Maria McKenzie and nurses Mary Bisieri-Ombui, Anastacia Maduli and Girlie Franklin were struck off for neglect.
Northamptonshire Police will now decide if a criminal probe should be launched.
A spokeswoman said: "The force will be reviewing the findings of the Nursing and Midwifery Council (NMC) to establish if any fresh evidence has come to light on which to base a criminal investigation."
The five workers, who appeared before an NMC panel last month, faced a raft of allegations relating to 10 residents who were in their care between April and August 2009.
'Extremely vulnerable'
They were accused of failing to carry out basic care duties, including not checking bed sores, leaving patients stationary for hours at a time, failing to provide proper meals and poor record keeping.
The five residents, who were aged from 83 to 100, died between 22 July and 6 August 2009.
Officers made inquiries into the deaths at the time but then halted them after a ruling by a coroner that the victims died from natural causes as there was no evidence to suggest neglect was directly responsible.
This meant there was no need for an inquest or a police inquiry, the force spokeswoman said.
The home in St Matthew's Parade was closed and the remaining patients were removed.
It had space for up to 20 residents aged 65 and over who suffered from dementia or long-standing mental illness.
The chair of the NMC's conduct and competence committee said at the women's tribunal that the "extremely vulnerable" residents were "completely reliant" on the home's registered nurses.
They said: "A number of residents were found to be suffering from severe grade four pressure sores which had not been correctly treated and which in some cases were so deep that tendons and/or bones were exposed.
"They were malnourished, some were dehydrated and lived in a care home that was described as run-down, filthy, and stocked with faulty or inappropriate equipment."
The NMC panel heard concerns about care were first raised by a doctor who had been asked to attend the home to assess a patient on 20 July, 2009.
A serious case review by the Northamptonshire Safeguarding of Vulnerable Adults (SOVA) Board was published in 2010.
It found standards at the home had declined since previous inspections and said by July 2009 the home "simply could not manage".