David Mackintosh wins Northampton South candidate vote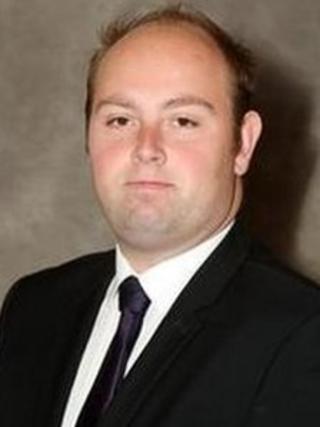 The leader of Northampton Borough Council is to be the Conservative candidate for Northampton South in the next general election.
David Mackintosh won a vote at an open primary meeting, held at Sixfields on Saturday.
Brian Binley, the current MP, is standing down in 2015 and says Mr Mackintosh has proved he can be a worthy successor.
"David Macintosh has done a tremendous job as leader," Mr Binley said.
Mr Binley established the Northampton Alive project to regenerate the town and boost its economy over the next 15 years.
'Big presence'
He said Mr Mackintosh would be a "great man" to continue the work.
"It's now coming to fruition, people are seeing the buildings go up, they're seeing the cranes, and they're seeing what this means for the opportunity for our young people," said Mr Binley.
Former MP Matthew Parris chaired the meeting and said Mr Binley would be "hard to replace".
"Brian Binley is not only a big local presence, but he's a presence in Westminster, it's a name to be reckoned with," he said.
"He's represented his own constituency very vigorously but he's also very focused on national issues.
"I don't always agree with him but he fights his corner always in a courteous way."