Northampton's £3m Abington Street investment backed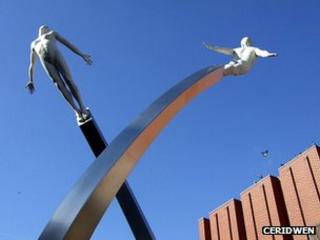 A £3m plan to rejuvenate a major shopping area of Northampton is being recommended for approval by councillors.
The scheme to improve Abington Street includes reopening it to cars, with parking and dropping off points for businesses and shoppers.
Northampton Borough Council's cabinet is being urged to back the plan on Wednesday.
The move would "provide a vital boost" to the local economy, said a spokesman.
If the plans are approved, the Francis Crick Discovery memorial on the street, which marks the life of the Weston Favell born scientist who helped discovered the structure of DNA, would be relocated as part of the scheme.