Northamptonshire 'dangerous' flowerbed compromise reached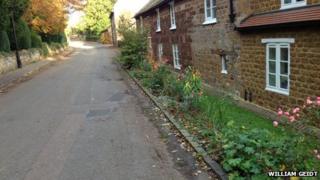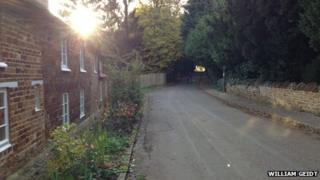 A flowerbed issued with a "digging up" order because it was seen as a danger to road users has been reprieved.
Northamptonshire County Council originally told William and Mary Geidt to remove the bed they have tended in Great Cransley for 10 years as it reduces visibility.
A spokesman said: "It has been decided that any foliage that is causing a safety concern will be removed."
Plants deemed to be in "appropriate locations" could remain, he confirmed.
The couple said they planted the garden at the side of their house after a council highways official suggested it might help repel flood waters which had hit the building twice, in 1996 and 2003.
'Licensed planting'
However, last month the Geidts received a letter from the council informing them the garden contravened highways regulations.
They were given 14 days to dig up the plot, which is on council land.
A spokesman for Northamptonshire County Council said at the time: "Regrettably, highways law, which the council has to comply with, is very strict when it comes to safety regulations regarding roads.
"In this instance the flowerbeds and shrubs interfere with visibility."
Mr and Mrs Geidt argued their flowerbed improved safety as the plants showed motorists where the side of the road was when it snowed.
Following a meeting earlier, the council confirmed a less drastic solution had been agreed and any planting would be done "under licence at locations where access and visibility is not affected".