Daventry's Mulberry Place shops project approved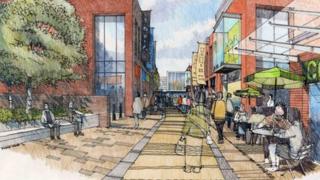 A £50m shopping and leisure development in the centre of Daventry has been given the go-ahead and work could start by January 2014.
The Mulberry Place project includes shops, cinema and library to the north of High Street.
There are also plans for a supermarket and a petrol station in the west of the town.
Daventry District Council planners also approved additional shops on a former gas works site.
The application was approved subject to consideration by the secretary of state.