Patients 'left lying on bed sores' at Northampton care home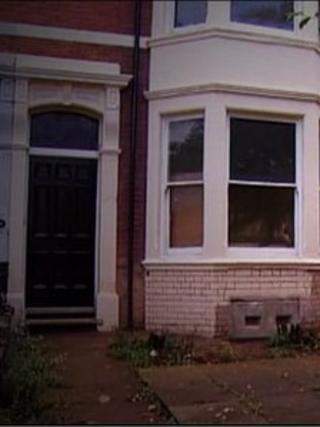 Residents of a care home, where five patients died in just over two weeks, were left lying for hours on painful bed sores, a tribunal has heard.
One resident's pressure sores were so bad that he "emitted a smell akin to rotting flesh", the Nursing and Midwifery Council (NMC) was told.
Five nurses from the former Parkside House Nursing Home in Northampton appeared before an NMC hearing.
Two admit care failings, two deny them and a fifth did not answer the charges.
Mary Bisieri-Ombui and Anastacia Maduli, have admitted the charges against them.
Deputy manager Maria McKenzie and nurse Girlie Franklin deny any wrongdoing.
Care home manager and owner Phyllis Johnson did not answer the charges and was not in attendance at the hearing. She has since begun her retirement in Trinidad, the panel heard.
'Severe neglect'
The five face a raft of allegations relating to 10 residents who were in their care between April and August 2009.
They are accused of failing to carry out basic care duties including not checking bed sores, leaving patients stationary for hours at a time, failing to provide proper meals and poor record keeping.
Five residents at the home, aged between 83 and 100, died in the space of just over two weeks between 22 July and 6 August.
A Serious Case Review into the deaths concluded that the residents died of causes "consistent with the effects of severe neglect".
Presenting the case, Rebecca Woods said that all five patients suffered "severe pressure sores".
The care home had space to care for 20 residents aged 65 and over who suffered from dementia or other long-standing mental health issues.
'Rotting flesh'
"Investigations into Parkside were prompted by the deaths of five residents over a three-week period in July and August 2009," said Ms Woods.
"All suffered severe pressure sores."
She said concerns about care were first raised by a doctor who had been asked to attend the home to assess a patient on 20 July, 2009.
"Dr Simon Thompson was asked to review Patient A who had a chest infection," she said.
"During the visit Dr Thompson was concerned to find severe pressure sores and was being nursed on an inadequate mattress."
She said the medic noted sores that omitted a black fluid and a smell "akin to rotting flesh".
The doctor referred the case to the authorities but the resident died two days later.
The case was adjourned for the day.