Tresham College plans for new Wellingborough campus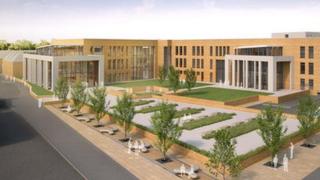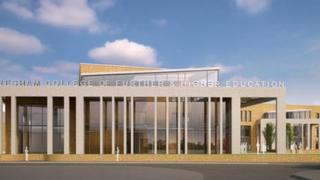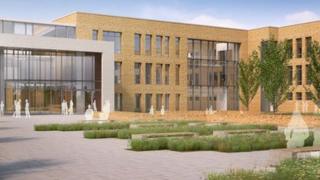 Plans for a new £16m campus for up to 1,000 young people and adults in Northamptonshire have been unveiled.
Tresham College of Further and Higher Education wants to build the new campus on the site of the old campus in Wellingborough.
Now, thanks to the support from the Skills Funding Agency, it is hoped the building will be completed by 2015.
It is the final phase of a development plan that has seen new campuses built in Kettering and Corby.
The Wellingborough campus will continue to offer subjects such as construction, engineering and art and design and will be built around a central atrium.
It will also enable the college to develop a science, technology, engineering and maths centre.
The Skills Agency will be providing about one-third of the money needed, with the rest being found by the college.
The college is applying for planning permission at the end of the month, and a decision is expected by early 2014.
Stuart Wesselby, principal of Tresham College, said: "For a long time we have been trying to find a solution for our poor estate in Wellingborough.
"Now, thanks to government help, we can create a campus that is invigorating, exciting and a place where our learners can feel proud to study in."