Weston Favell Shopping Centre to be sold for £84m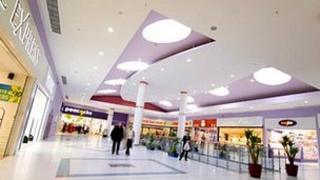 A shopping centre in Northamptonshire which struggled with debts is to be sold to a property investor for £84m.
The Weston Favell centre was placed into receivership earlier this year after creditors lost confidence in former owners Northampton Holding Ltd.
Redefine International said contracts had been exchanged with current owners Aviva. It expects the deal to be completed by 6 December.
The shopping centre opened in 1974 and attracts seven million visitors a year.
Redefine International said it would purchase the site, which contains 56 stores, after restructuring its debts against some of its other shopping centres around the country.
Weston Favell centre manager Kevin Legg said: "This is the start of a very exciting future."