Northamptonshire Police force 'facing £21m deficit'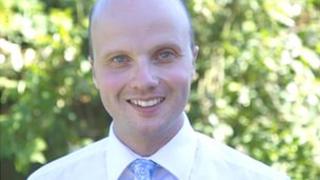 Northamptonshire Police is facing a financial shortfall of £21m over the next four years, says the county's police and crime commissioner (PCC).
The force is facing a budget deficit of £4m in 2014-15, which will rise to £10m in 2015-16, £17m in 2016-17 and £21m in 2017-18.
PCC Adam Simmonds said he was confident he could balance next year's budget.
He said there was a "long way to go" before the 2017-18 budget and changes could be made to national funding.
Mr Simmonds, who was a Conservative candidate in last year's commissioner elections, said: "I am obviously concerned we will have to have a medium-term plan in place that deals with the £20m or so we need to find."