Northampton bus services: Firm pulls out of town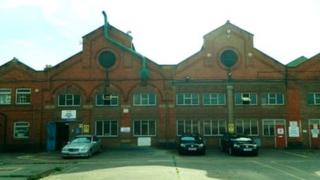 A bus firm has blamed rising costs for its decision to pull out of Northampton after 100 years in the town.
First Bus, which has its county base at the St James depot, will cease operating routes in the town on Saturday as its services are no longer commercially viable.
About 40 jobs will go, but many of the drivers have been offered jobs with other local bus companies.
Steve Zanker, from First Group, said it would be sad to leave the town.
"We have been at the depot for many years. It's a sad time. It is a strategic decision taken by First Group on commercial grounds and part of the longer term strategy of the group," he said.
'Commitment from staff'
"The financial climate has not helped."
Before making the decision to leave the county, the bus firm was running three services.
A First spokesman added: "We have operated bus services in the area for over 100 years and have built invaluable relationships with customers, businesses and stakeholders.
"The commitment from our staff and support from customers has been brilliant, we thank you all for the support you have given First over the years, it is greatly appreciated."
A multimillion-pound deal is being brokered by Northampton Borough Council for Church's Shoes to buy the St James depot in Northampton.
The deal aims to create 150 new jobs as the shoe firm expands into the building, which opened in 1905 as a tram depot.
Church's Shoes, which was bought by Prada in 1999, has been creating footwear for 140 years.