Church's Shoes to create 150 jobs as part of expansion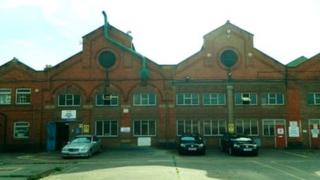 A Northamptonshire shoe firm will create 150 new jobs thanks to moving into a former Edwardian tram depot.
The multimillion-pound deal for Church's Shoes to buy St James depot in Northampton has been given the go-ahead.
Northampton Borough Council's cabinet approved the move, with it agreeing to buy the depot and surrounding land before selling it to the company.
The site, currently used as a bus depot, is being sold by First Group.
Church's Shoes, which was bought by Prada in 1999, has been creating footwear for 140 years.