Kingsthorpe Village School size may double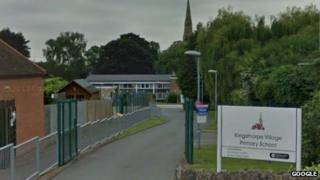 Plans have been submitted to double the size of a Northamptonshire school, two years after they were first announced.
The proposal to increase pupil numbers at Kingsthorpe Village School, Knight's Lane, from 210 pupils to 420 attracted local opposition.
Northamptonshire County Council says it has to find 7,000 more primary school places by 2014.
The plans, which seek to address residents' traffic concerns, have been sent to Northampton Borough Council.
They include an increase on-site parking spaces from 20 to 48 bays and racks for 40 bicycles.
The school has accepted 59 reception year pupils this year, almost double its previous intake.
They will be accommodated in a mobile classroom, for which the school has submitted a separate retrospective planning application.