Northamptonshire PCC to appoint a faith director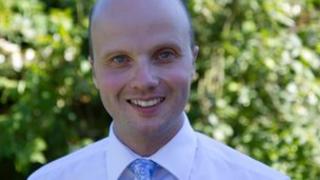 The appointment of a faith director in Northamptonshire could help prevent crime, a police and crime commissioner's spokesman has said.
The post will head up an office to promote "faith-based and community initiatives across the county".
The new director will be paid between £35,000 and £42,000.
Assistant Commissioner Peter Heaton said he thought the post was a first for a UK force but understood it had worked in parts of the United States.
"We have a vast range of communities in Northamptonshire, ranging from in the inner urban areas of our towns to leafy beautiful images, and it's about recognising there is a huge value in building strong relationships with these local communities," he said.
"The reaction we've had so far is people like it."
Mr Heaton said the commissioner wanted to examine how the role could help "crime prevention", while working more closely with local groups and communities.
The budget of the new office is £70,000, which includes the salary.