Favell House disability centre in Northampton to shut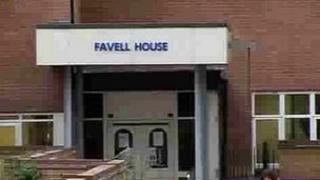 A centre supporting more than 60 disabled people and their families in Northampton is to close after the NHS said it was too expensive to run.
Favell House respite centre is to shut, subject to clients being able to access alternative care, a report has said.
It is expected the Kettering Road site will be vacated by the start of October.
The centre had been under threat of closure for a number of years due to funding issues.
It was last saved in 2011 after Northamptonshire NHS Foundation Trust gave the facility extra money to keep it running.
The centre is used regularly by people with neurological conditions, such as motor neurone disease and Parkinson's.