Northampton club crush deaths: MP 'bewildered' by delay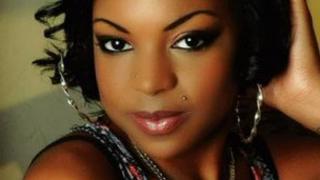 A Northampton MP wants to know why investigations into a nightclub crush that caused the deaths of two women have taken so long.
The women died in hospital after the Wickedest Wickedest event at Lava & Ignite nightclub in October 2011.
Students Laurene-Danielle Jackson, 19, and Nabila Nanfuka, 22, both from London, were killed.
Northampton South MP Brian Binley said he was "bewildered" by the delay in reaching conclusions on safety.
He said: "I am bewildered and will be asking questions why it has so taken so long.
"If the answers given and the solutions suggested in the reports aren't the right ones I will be asking for a public meeting so the public has the right to raise questions.
"We need to ensure that parents are fully satisfied when their children go to evenings of this kind that they are safe."
Ms Nanfuka, from north London, was studying leisure and tourism at the University of Northampton. She died at Northampton General Hospital.
Ms Jackson, 19, from Shepherd's Bush, was studying psychology and criminology at Kingston University in London. She died at Glenfield Hospital in Leicester.
The club closed shortly after the tragedy.
A police report has now been submitted to the Crown Prosecution Service (CPS) who said it would deal with the evidence after also considering a health and safety inquiry by Northampton Borough Council.
The CPS said it would then decide whether criminal charges should be brought.