Christine Haye-Levy murder trial: Jury retires to consider verdict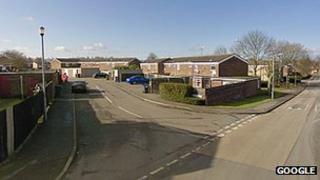 The jury has retired in the trial of a man accused of killing his partner at her Northamptonshire home.
Errol Anglin, 47, of no fixed address, denies murdering Christine Haye-Levy, 36, by stabbing her at Grenville Close, Daventry in December.
Northampton Crown Court has heard the prosecution say he wielded a knife at least four times, giving the victim three stab wounds.
The defence has argued that Ms Haye-Levy impaled herself on the knife.
During the week-long trial, Mr Anglin's defence argued he had been in the kitchen and had picked up what he thought was a spoon.