Northamptonshire police commissioner to pay car mileage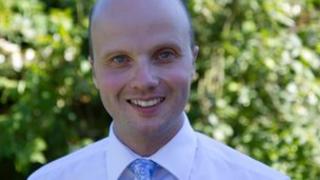 Northamptonshire's Police and Crime Commissioner Adam Simmonds says he will not be claiming any car mileage from public funds.
Mr Simmonds has faced criticism for employing assistants when other commissioners had not done so.
He will not claim the £3,000 he expects to spend running his privately-owned car on business this year.
The commissioner said it was the only car he used for work as he was not provided with an "official" car.
Mr Simmonds said: "In terms of personal travel in my own car, I won't claim for mileage, purely to be really straightforward and simple so that people who see me travelling around know I'm paying my own costs.
"I get a good government salary [police commissioners get £70,000 a year] and I don't want to be an added burden."