Barby marina plan in Northamptonshire set for approval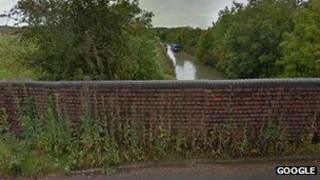 A plan to create a 200-berth marina in Northamptonshire is expected to be given the go-ahead despite objections.
Environmental consultants Enzygo said its plan for the marina in Barby, serving the Oxford Canal, could create 12 jobs and generate more than £420,000 for the local economy.
Objectors claim it would lead to a surplus of berths, more congestion and restricted water supply for boat users.
Daventry District Council planners have recommended the scheme for approval.
The Canal and Rivers Trust, which advises on proposals affecting inland waterways, has backed the scheme to council planners as it says the increased competition would benefit canal users.
'Congested'
The development, on a site off Barby Lane, would include 85 car parking spaces and require an agricultural building and barn to be transformed into a reception and store.
Objections have been received from Barby and Onley Parish Council, Conservative MP Chris Heaton-Harris, neighbouring marinas and 41 boat owners.
Mr Heaton-Harris said: "The Braunston Canal Pound has been identified by the Canal and Rivers Trust as one of the three most congested on its canal network.
"This is before the impact of the proposed 550-berth marina at Onley and the 100-berth marina extension at Hillmorton, where planning permissions were recently given."
The council's conservation officer is concerned about the impact on the character, appearance and setting of the marina but says these need to be balanced with the benefits of the scheme.