Cummins to cut 150 jobs at Daventry plant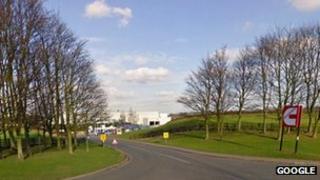 About 150 jobs have been put at risk at an engine-making factory due to "economic uncertainty".
Cummins, which is based in the US, said the cuts at its Daventry plant in Northamptonshire had to be made following a decline in demand.
The engineering firm employs more than 1,000 people in the town where it made 98 jobs cuts last year.
Jon Mills from the company said: "We're doing everything we can to mitigate the impact on employees."
Mr Mills said staff were being consulted about the proposed job cuts, which would be made in June.
He said it was "more than likely" that compulsory redundancies would be made.