Northamptonshire Police create iPhone car driving app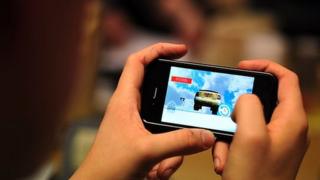 Police have launched a driving game application as part of efforts to "engage" with the public.
The application - or "app" - from Northamptonshire Police was developed by a member of its communications team in their spare time.
Players drive a police Skoda around a technical course set within the grounds of force headquarters in Northampton.
The game, which links to the police website and social media pages, is currently only available on the iPhone.
Assistant Chief Constable Martin Jelley said: "The iPhone app is a bit of fun, but also allows people to get in touch with us through our other very popular online channels."
The force hopes to make a version of the app, called First Response, for other makes of smartphones in the future.