Search for Artur Liana extended to River Nene in Northampton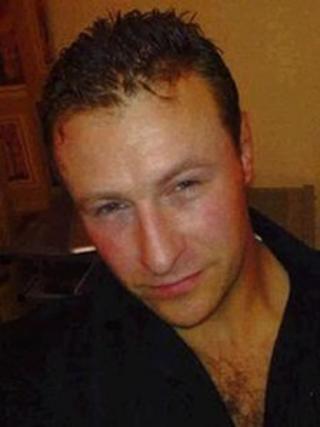 Police searching for a 32-year-old Polish man who was last seen more than two weeks ago have started to look in the River Nene.
Artur Liana was seen in the early hours of Saturday 22 December outside the Borjia nightclub in Northampton.
Police said more than 200 pieces of CCTV had been viewed but there had been no further sightings.
The fire service helped search part of the river near Mr Liana's home in St Andrews Road, Northampton, on Monday.
Det Insp Louise Fleckney said police were "extremely concerned about his welfare" and said there was a chance he could have fallen into the water.
She said: "We were joined by colleagues from the fire and rescue service and worked our way from near St Andrews Road downstream to the marina at Becket's Park.
"We are still appealing for anyone who may have seen Mr Liana since 22 December or who may have any information about his whereabouts."
Mr Liana was wearing a smart, dark coloured suit jacket with a lighter coloured shirt, smart casual trousers in a lighter colour than the suit jacket and black shoes.