Northamptonshire crash deaths double in 2012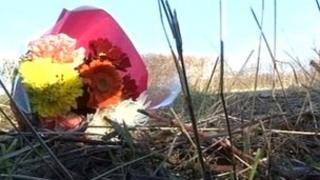 The number of people killed on Northamptonshire's roads last year was almost double the number recorded in 2011, figures have shown.
In 2012, 36 people died compared to 19 in 2011, which is the first rise in seven years, the county council said.
Brendan Glynane, Lib Dem opposition leader at the Conservative-run council, said he believed a decision to cut road safety initiatives led to the increase.
The authority said "no common themes" were found with the crashes.
Before 2012, deaths had reduced year-on-year between 2006 and 2011, from 74 to 19, the council's figures showed.
However, in the spring of 2011 the authority turned off about 40 speed cameras to cut costs and the Casualty Reduction Partnership was dissolved.
Mr Glynane said the choices made by the council were "a political decision that has now led to the deaths of 36 people".
'Steadily decreased'
"I think it's about the perception that people in this county get. Everybody in this county knows these cameras have been switched off," he said.
"The number of potholes seems to be blooming because of the weather, but also we've had the switch-off of the [street] lights.
"I don't think enough is being done. I think we are seeing an upward trend."
Andre Gonzalez De Savage, Northamptonshire County Council cabinet member for infrastructure and public protection, said: "Every fatality on our roads is a tragedy for the families involved and our thoughts are with those who have lost a loved one in 2012.
"Our road safety officers investigate every accident to look for possible causes and any emerging common themes as to why accidents might be happening.
"Even though the number of fatal accidents has increased this year our investigations, so far, reveal that there is no common theme behind the accidents.
"We continue to work in close collaboration with our police and fire and rescue colleagues to improve road safety."