Work on £7m Northampton bus station scheme starts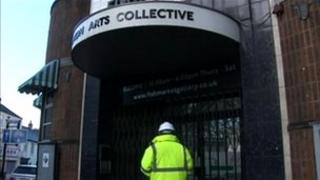 Work on a project to demolish an old Fishmarket and build a new £7m bus station in Northampton has started.
The station will be built on the old Fishmarket site and passengers will be able to wait indoors for the buses.
The bus station will replace the Greyfriars building, which will be knocked down for the expansion of the Grosvenor Centre.
Deputy leader of Northamptonshire County Council Joan Kirkbride said the new bus station would improve the town.
"It will be sad to see an old building go, but what will replace it will be a very good bus station, which will bring more people to the shops," she said.