Argyle House care home fails CQC inspection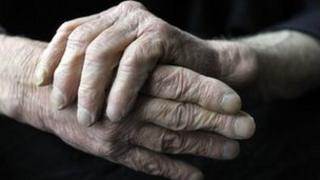 A care home in Northampton has been issued a formal warning after failing a recent inspection.
Argyle House in Dallington has been told to improve its standards of care by the Care Quality Commission (CQC) or face further action.
Inspectors heard how one patient had remained on their back for five days without being repositioned.
Countrywide Care Homes (2) Limited, the home's owner, said it was confident the necessary improvements had been made.
Inspectors from the independent regulator of health and social care made the unannounced visit to Argyle House, which has up to 87 residents, on 1 October.
Some residents told them that their incontinence pads were not changed very often, risking infection.
'Clear message' sent
The inspectors also discovered that nurses were not trained in the skills that were required such as giving injections, taking blood and replacing catheters.
Andrea Gordon, deputy director of operations for CQC, said: "The law says these are the standards that everyone should be able to expect.
"This warning sends a clear message that Argyle House needs to address this issue or face further consequences."
The CQC said the company had until 29 October to make improvements.
Ms Gordon said inspectors would return in the near future and that legal powers would be used, if necessary, to "protect the people who use this service".
A spokesperson for the Maria Mallaband Care Group, which owns Countrywide Care Homes, said: "Senior managers are supporting staff at Argyle House in order to ensure that the necessary improvements are made and sustained.
"We are confident that we have made the necessary improvements and look forward to demonstrating this when CQC next visit."