Northampton baby asked to give speech at council meeting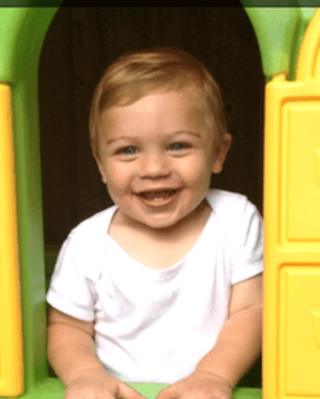 A 15-month-old baby has received an apology from a Northamptonshire council after mistakenly being asked to speak at a "housing strategy" meeting.
Northampton Borough Council sent a letter addressed to Oakley Barrett, stressing that it was "very important" that he attended.
Bob Barrett, Oakley's grandfather, said the letter was clearly a mistake but was "quite amusing".
The council has contacted Oakley's mother, Sophie, 23, to apologise.
'Wind up'
"This was clearly a clerical error but when the letter came the thought of Oakley standing up to speak in front of the borough council to discuss issues of housing was quite amusing," said Mr Barrett, 52, from Duston, near Northampton.
"We couldn't believe it. We thought this has got to be a wind up. The baby can just about say 'mama'."
The letter, sent two weeks ago from housing choice and resettlement team leader, Nicky McKenzie, told Oakley: "You have been selected to attend a focus group as part of the consultation period we are running on proposed changes to housing allocation and tenancy strategy.
"It is very important you attend and give your views on the proposals as they could significantly affect the future of the way social housing is allocated and managed."
Councillor Mary Markham, the cabinet member for housing said: "This was a complex administrative process and unfortunately the system selected a child's name by mistake.
"This invite should have gone to Oakley's parents. We are sorry for this mistake and have contacted the family to apologise."