Electric Corby given £40,000 for car charge points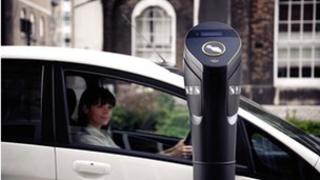 A scheme to install electric charger points in a Northamptonshire town has been given £40,000 to get the project started.
A scrutiny committee in Corby approved plans to set up a company where the borough council will be the major share holder.
The council said the company would allow Electric Corby to apply for grants and invest in the community.
Nick Bolton, manager for the scheme, said the town needed to look ahead.
He said: "There is government funding available to support the take-up of electric vehicle and invest in the infrastructure to support them."
There are electric chargers already installed at Corby's train station, with more planned for the Enterprise Centre and Corby Cube.
The project, which started in August 2011, forms part of a plan to make Corby one of the most environmentally and economically sustainable areas in the country.