£25m plans for Northampton warehouse goes ahead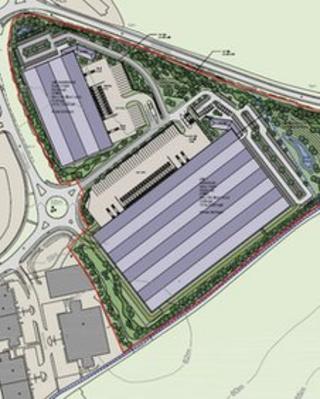 A £25m development of two warehouses on a former cattle market in Northampton has been approved by planners.
The project, which is based at Brackmills Industrial Estate in Liliput Road, could create up to 560 jobs.
Farmers in the region had wanted the site to be reinstated as a cattle market despite having been closed since 2002.
But councillors said the new plans would make more economic sense.
The plans were submitted by Roxhill Developments and approved by the West Northamptonshire Development Co-operation (WNDC).
Planning committee councillor Richard Church, said: "This is a good news for Northampton because of the number of jobs it would create."
Roy Arrowsmith, who runs Church Farm in Brafield-on-the Green, said: "We are disappointed with the outcome because it was ideal for a cattle market."
This is an outline application, which means the company will have to submit more detailed plans later.