Ex-rugby player Ben Cohen to get honorary Northampton degree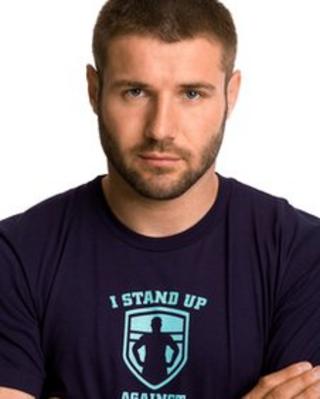 Former England rugby international Ben Cohen is to receive an honorary degree from the University of Northampton.
Mr Cohen, who also played for Northampton Saints, is being recognised for his contribution to rugby, as well as equality and diversity.
The World Cup winner will get a Masters in Science from Northampton's Business School and School of Social Sciences.
"I was born in Northampton and have lived here ever since so it is a great honour to be recognised," he said.
The ex-winger, who also played for Brive, retired from rugby in May 2011 to focus his attention on the Ben Cohen Stand Up Foundation, which was set up to tackle bullying and homophobia.
Mr Cohen has also recently donated his time to coach the student rugby teams at the University of Northampton.
"Receiving this is an unexpected pleasure and it is definitely something I would never have thought possible when I was younger," he said.
The graduation ceremony will take place on Sunday 12 February, at the Royal & Derngate Theatre in Northampton.