Wheelchair theft Wellingborough basketball club helped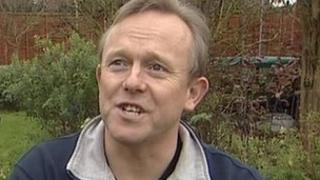 A wheelchair basketball team in Northamptonshire that had 15 specialist chairs stolen in December said it has been overwhelmed with offers of help.
Wellingborough Phoenix Basketball Club set up a website to raise money to replace the wheelchairs.
The club has already received a £5,000 from Euro Scaffolding, a company based in Northampton.
Greensfields Special School in Northampton also loaned the club chairs to keep its Saturday club running.
Chairman of the club Chris Dabbs said: "We have been stunned by the public's amazing reaction to this despicable crime and their offers of help.
"We are determined to get our Hot Wheels programme rolling again, and though there is a long way to go, we are confident that if this support continues we'll be up and running soon."
Team members were recently invited to give a demonstration at an MK Lions basketball match in Milton Keynes where they managed to raise £350.
Phoenix Director of Basketball Operations, Pete Burgoine, said "We are encouraged by the level of support being offered, but we still have a way to go to replace the equipment needed.
"We want to continue the excellent work of the wheelchair section of the club that gives so much confidence and inspiration to people who need it most."
The club needs to raise £20,000 to get its programme running again.