Rosemary Bromwich £3,000 portrait 'a waste of money'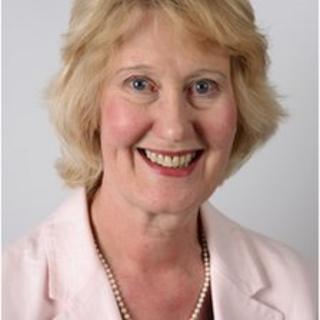 A council which needs to save £28m has been accused of a "disgusting waste of money" after spending £3,000 on a painting of its former chairman.
Conservative-run Northamptonshire County Council commissioned a portrait of Rosemary Bromwich following the end of her term as chairman in April.
The council said the picture would be hung in its chamber and it was in keeping with tradition.
But it said future portraits would be photographic.
Brendan Glynane, Liberal Democrat group leader on the council, said: "I think it's a complete waste of money and people find it really disgusting.
'Lot of money'
"It's a hark back to a bygone era of pomp, circumstance and privilege. People will not accept that.
"I think at a time when people are making sacrifices and trying to tighten their belts, £3,180 is an awful lot of money to spend."
Two of the past 12 chairmen have been granted painted portraits upon leaving office, with others being photographed.
Mrs Bromwich said the work, which has yet to be completed, was commissioned by the council but declined to comment further.
Earlier this month, she announced she was resigning as a Conservative councillor.
Process reviewed
She had faced calls to step down after moving around 250 miles (400km) to live in Cornwall, while still serving as a councillor on the authority.
A Northamptonshire County Council spokeswoman said it was "traditional" for departing chairmen to be the subject of a portrait.
"This is hung in the council chamber for generations and is part of the council - and the county's - history," she said.
"There has been a Northamptonshire County Council chairman since the council was first elected in 1889. It is a prestigious role, chosen by the council to be their non-political representative on ceremonial and other occasions and to run council meetings.
"This year we have reviewed this process and have decided in future the council will only fund photographic portraits. Anything other than this will be paid for by the individual concerned."