Lava Ignite club crush deaths: Manslaughter inquiry starts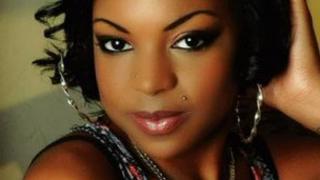 A corporate manslaughter inquiry is being pursued by Northamptonshire Police over the deaths of two students fatally hurt in a nightclub crush.
Chief Constable Adrian Lee revealed the detail in a police authority agenda, ahead of a meeting on Wednesday.
Nabila Nanfuka, 22, and Laurene-Danielle Jackson, 19, of north west London, died after the crush at Lava Ignite, in Northampton, on 19 October.
The CPS said it had not yet received an official request to pursue charges.
Mr Lee said a large number of statements had been taken by officers who are liaising with the CPS over the matter.
Miss Jackson, from Wembley, died after 18 days in hospital.
'Large volume'
Miss Nanfuka, from Neasden, died in hospital just after the crush.
The club has closed down since the incident.
The Northamptonshire Police report, written by the chief constable, is due to be discussed at a police authority meeting on Wednesday.
It read: "A large volume of statements have been taken along with a huge amount of analytical work.
"Officers are currently liaising with CPS and others to identify and address the key areas for concern."
Mr Lee later refers to the the investigation as a corporate manslaughter case.
"The team has been exceptionally busy in this initial period in addition to the existing unresolved homicide enquiries (Operation Nene and Operation Polecat) there have been three further major enquiries, two homicides (Operation Robin - domestic murder and Operation Scorpion - a tie-up burglary), and a Corporate Manslaughter (Operation Seahorse - Lava and Ignite Club)."