Charge after car crashes into New Duston post office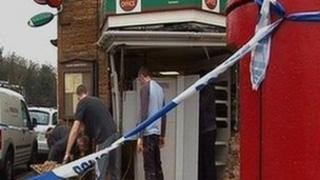 A man has been charged with drink driving after a car crashed into a Northamptonshire post office.
A silver BMW crashed into the window of the New Duston post office on Port Road, Northampton, just before 04:00 GMT on Sunday.
When police arrived at the scene, the driver had left but the car was still lodged in the building.
The 38-year-old man is due to appear at Northampton Magistrates' Court on 12 December.