New appeal to find Jaime Cheesman who disappeared 18 years ago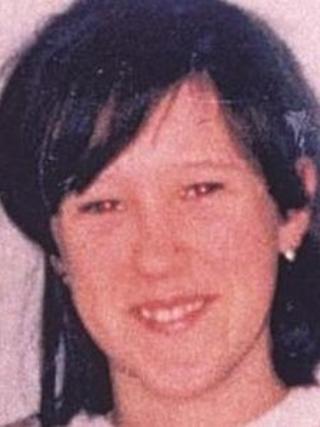 The family of a 16-year-old girl from Wellingborough who vanished 18 years ago has made a fresh appeal for information.
Jaime Cheesman was reported missing on 8 November 1993 after staying with friends in Grimsby.
Her parents, Eric and Barbara, said they are desperate to know what became of their daughter.
Police believe that Jaime, who would now be 34, may have had a family and adopted a traveller lifestyle.
Det Chief Insp Martin Kinchin, from Northamptonshire Police, said: "Obviously at 34 Jaime is not going to be taken home like a child, but her family would desperately like to know that she is safe and happy, if nothing else."
The week that Jaime was reported missing she had left home with two friends to travel to Grimsby.
'Outgoing girl'
She left on 3 November 3 and arrived safely in Grimsby, as she signed on for unemployment benefit and stayed with friends at an address in Comber Place.
It was reported that overnight Jaime became involved in an argument and left the address, and left her possessions behind.
She did not then return to Comber Place or her parents' home.
Mr Cheesman said: "We would really like to hear from Jaime or anyone who knows what's happened to her over the past 18 years.
"She was an outgoing girl with quite a few friends and someone must know something."
Mr Kinchin added: "It is my hope that after 18 years people may now feel able to help me piece together Jaime's story.
"Jaime is not in any kind of trouble and her family, who still live in Wellingborough, are desperate to hear from her.
"I welcome any information whatsoever."