90 witnesses come forward over Northampton crush death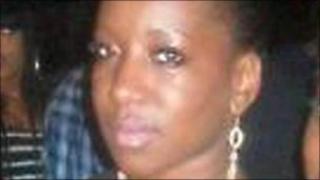 Officers investigating the death of a student at a Northampton nightclub and injuries to six others, said 90 witnesses had now come forward.
Nabila Nanfuka, 22, of north-west London, suffered "traumatic crush asphyxiation" at Lava Ignite on 19 October and died in hospital.
Police said they had recovered about 400 items from inside the club, including coats and handbags.
People who left items in the nightclub can contact police to claim them.
Members of the public who want to claim property can call 03000 111 222, extension 5319, reference Operation Seahorse, or email opseahorse@northants.police.uk, a force spokesperson said.
Anyone who still has a cloakroom ticket number is asked to quote it in any correspondence.
Police are also keen to speak to people who were in the club who have not yet contacted officers.
CCTV coverage from the nightclub has been recovered but anyone with mobile phone video footage or photographs is asked to contact Northamptonshire Police.