Northampton nightclub crush woman out of hospital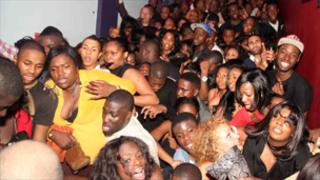 A 21-year-old woman critically injured in a crush at a Northampton nightclub in which a student died has been released from hospital.
The woman, from London, was taken to hospital after the incident at the Lava Ignite club in the early hours of 19 October.
Student Nabila Nanfuka, 22, of Neasden, north-west London, was crushed to death at the event.
A 19-year-old woman, also from London, remains in a critical condition.
Miss Nanfuka, a University of Northampton leisure and tourism student, had also been taken to hospital but died soon after her arrival.
Six other people were injured as people rushed to leave the club.
A member of the event's promotions team has been arrested on suspicion of a public order offence.
Lava Ignite had its licence suspended by Northampton Borough Council on Thursday pending a police investigation.
The club's owner, Luminar Leisure, has started an investigation.