University of Northampton invests £2m on campus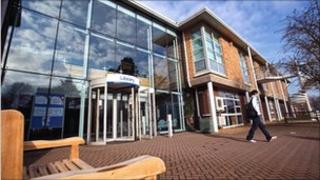 A £2m programme to improve facilities at the University of Northampton is nearing completion.
Money has been spent on the library and the students' union building and extra walkways have been installed.
The university has said the work would be completed in time for the coming academic year.
Vice Chancellor Nick Petford said: "The university is investing in its estate and IT services to make sure it is fit for purpose in this post-fees regime."
More than £900,000 was spent on the Park Campus library where a new learning space has been created while a new cafe has been built on the ground floor
The university has also put money into buying more computers for student and staff use.
Gill Winder, director of estates said: "We have 25 projects with many already complete and a number are ongoing, but without a doubt all of the construction will be finished in time for the new academic year."