Northamptonshire County Council releases fostering song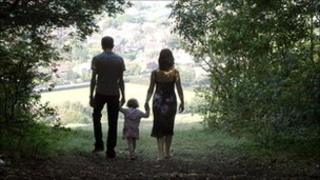 Northamptonshire County Council has written a song to highlight the need for more foster carers.
Fostering the Future was written by Ben Scott, a council social worker.
It features foster carers, social workers and the County Training Girls' Choir and is available on iTunes.
The county council wants to attract 45 new foster carers to reduce the number of children being taken out of the county for care.
It is hoped that recruiting more people in the county will help to keep the children closer to schools, family and friends.
Councillor Andrew Grant, cabinet member for children and young people, said: "We are hoping the song and the publicity surrounding its release will encourage more people to think about fostering."
The council specifically wants to find carers who can foster vulnerable teenagers and children aged six to 10.
The track was released to celebrate Foster Care Fortnight, between 16 May to 29 May.
Any proceeds raised from the song will be used to buy presents for some of the children in care.