Police officers refused to attend fatal stabbing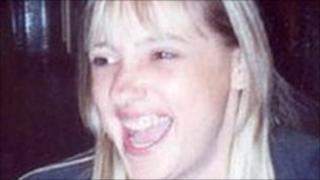 Two police officers who refused to attend an incident in which a woman was stabbed to death have been disciplined.
The Northamptonshire officers said they were too busy to attend a house in Roade, near Northampton, where Louise Webster, 40, was later found dead.
Her partner Martin Ashby was jailed for life last week for her murder.
An Independent Police Complaints Commission (IPCC) inquiry found that although the pair were nearby, another officer had to disarm the suspect.
The officers have received final written warnings.
The IPCC concluded the officers would not have been able to save Ms Webster but would have been able to detain Ashby and help those who remained in danger.
Police received an emergency call at 0011 GMT on 18 January 2010 from Ms Webster's home where screaming and shouting could be heard, and two minutes later it was confirmed that someone had been stabbed.
'Lamentable' excuse
The two officers should have been working on an anti-prostitution operation in Northampton town centre, but at 0012 GMT and 0015 GMT a GPS device in one of their radios placed them in the immediate vicinity of the stabbing.
The control room requested the officers attend as they were closest.
However, the officer who answered the request refused to do so saying, they were on an operation and their inspector would not want them to leave their assigned duties.
Because of their refusal, an officer patrolling alone in the Towcester area responded and arrived at about 0030 GMT.
Only then could the paramedic, who had to wait near the scene for police to arrive, enter the house and treat Ms Webster.
IPCC Commissioner Amerdeep Somal said: "The police work to protect the public and preserve life.
"I find it deeply disturbing that these two officers who were in the immediate vicinity chose to ignore these basic but fundamental principles.
"The lamentable reasons they gave for not responding to the incident did not withstand scrutiny and contrasted sharply with the actions of their colleague.
"Unlike them, despite being further from the incident, he put himself in danger by responding to a dangerous situation on his own. His actions are to be commended."