Corby council to cut five senior posts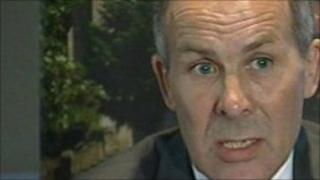 A council in Northamptonshire has announced it will cut five senior management posts in order to balance its books.
Corby Borough Council needs to find £250,000 worth of savings for the 2011-12 financial year.
The senior management team will be reduced to seven positions and a restructuring of middle management will follow.
More job losses are expected later this year, it added.
Chief executive Chris Mallender said the council believed the most appropriate way to save money was to streamline its management.
"We are looking to remove two head of service posts - that will save the equivalent of £260,000 in a full year," he said.
"We will then initiate some additional restructuring at the next level of management."