All-party cash lobby group returns to Corby with cut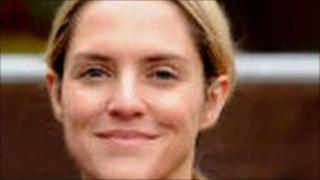 A delegation sent to lobby government for more cash for Corby has returned with a settlement that amounts to a future cut of £6,000.
Corby Borough Council will get an extra £38,000 this year but will have its grant reduced by £41,000 in 2011/12.
Corby's Conservative MP Louise Bagshawe organised the meeting in a bid to improve the funding grant for the town.
The borough will get a one-off increase but the policy of cutting funds is to continue, the government said.
An all-party group from the Labour-controlled council joined Ms Bagshawe at the meeting.
The group claimed funding settlements for the town from the government were unfair and did not take account of the town's true population.
Growing population
Deputy leader of the council Mark Pengelly said: "We got a £35,000 increase this year and that has shown we can succeed in the future.
"The campaign goes on. Government may have said we face a cut next year but we will go down and lobby them again.
"The government's formula is based on figures from the last census a decade ago and Corby has grown since then so it is just wrong."
Liberal Democrat Chris Stanbra, who went with the delegation, said: "Corby has had an unfair settlement for years.
"That's the fault of successive governments and the leadership of Corby Borough Council.
"The population is growing significantly. We have just built 3,500 new homes and they have been filled. Some people have come from outside the borough but most were already living here.
"Government is refusing to recognise this increase and we are having to find a budget cut of £143,000. That is just unfair.
"There is a new census this year so it's important for people to record accurately the true population so we get the right funding in future."