Funeral for Ou Est Le Swimming Pool singer Haddon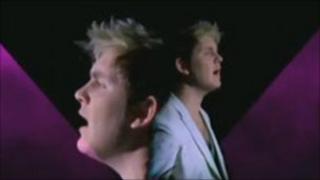 The funeral has been held of a pop star from Northamptonshire who died falling from a tower at a Belgium music festival.
The lead singer of Ou Est Le Swimming Pool, Charles Haddon, 22, leapt from a telecommunications mast at Pukkelpop festival in Hasselt on 20 August.
Hours before the band had performed onstage in front of thousands of fans.
His funeral was held at All Saints Church in Yelvertoft, near Northampton, on Saturday afternoon.
A statement on the festival's website said after performing with his band Mr Haddon "decided to take his own life".
The singer fell to the car park from the mast and was pronounced dead shortly afterwards.
Police are treating the death as suicide, district attorney Marc Rubens said.
A statement from the band said: "We are all so deeply saddened to confirm that our friend Charlie Haddon passed away."
On their MySpace website, the band said: "The singer had just performed with his band, Ou Est Le Swimming Pool, at the Pukkelpop festival in Belgium. He was 22 years old.
"The London three piece were in Europe playing a number of festivals before embarking on a tour of Australia as part of the Parklife festival next month.
"Charles Alexander Haddon R.I.P. Thanks for all your messages of support.
The band was due to perform at the Frequency Festival in Austria on Saturday, followed by their second appearance at Bestival on the Isle of Wight in September.
They were also due to start a UK headline tour in Cambridge in October.