Police officers from Japan to visit fingerprint expert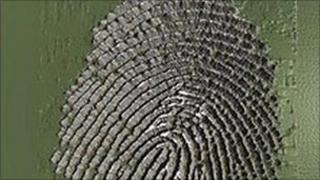 Senior police officers from Japan are to visit Northamptonshire to look at pioneering fingerprint techniques.
The officers will meet with scientific support manager Dr John Bond, a fingerprint expert, at Northamptonshire Police's headquarters on Tuesday.
They will learn about his "visualising" technique which can find prints on bullets even if they have been removed.
Dr Bond found that sweat eats into a metal surface and leaves a trace from which fingerprints can be recovered.
The technique has already been used in several "cold cases" across the world and was hailed by Time Magazine as one of the top 50 inventions of 2008.
'Overwhelmed by interest'
The Japanese delegation includes senior research specialists Kuzohito Hibino and Shigeki Takeuchi, police inspector equivalents in Japan; police lieutenant Takashi Masaki and chief examiner Osamu Shimoda.
Northamptonshire Police said all four officers are part of the forensic science division of the National Police Agency Government of Japan.
Dr Bond, an honorary research fellow at the University of Leicester Forensic Research Centre, said: "I look forward to welcoming the visitors from Japan, showing them this technique and demonstrating the variety of forensic work that we do in Northamptonshire Police.
"We have been overwhelmed by how much interest there has been in this technique.
"The interest has mainly come from the United States, but lately this has extended to Canada, South Africa, Israel, the Caribbean, Hong Kong and now Japan."
Dr Bond developed the technique working with scientists at the University of Leicester's department of chemistry.