Crime in Norfolk at record level, figures show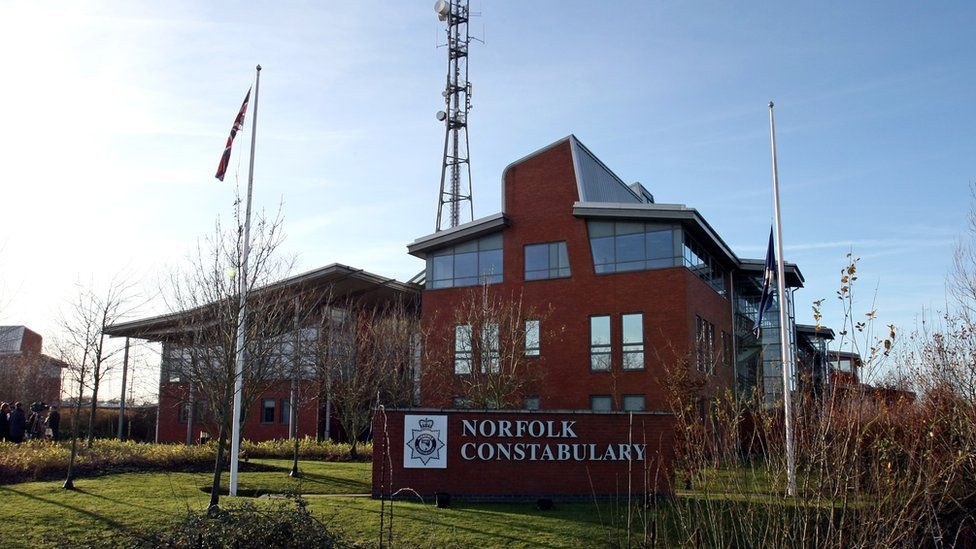 The crime rate in Norfolk has risen to its highest level since records began, including a rise in sexual offences, violent crimes and harassment.
Some 69,226 offences were recorded in the year up to March 2022, a 10.6% increase from the previous year.
It was more than the previous high of 69,222 in 2003, the year the data was first collected.
Chief Constable Paul Sanford said the pandemic "limits how much we can make year-on-year comparisons".
But some crimes fell including burglary, which dropped by 9%, and drug offences, which were down 21%.
Mr Sanford said demands on police were at "record levels".
He said the force was "experiencing a high volume of calls relating to non-crime related issues such as missing people, those in mental health crisis, medical emergencies and in recent days weather-related calls".
The chief constable said Norfolk had the second lowest rate of burglaries of any English or Welsh police force area, behind only Devon and Cornwall.
He added that improvements in crime recording, new legislation and a greater willingness in victims to speak out may help explain the increases in reported violence and sexual offences.
"However, we recognise how difficult it is for a victim of sexual offences or stalking and harassment to report it and engage with the criminal justice process required by the courts," he said.
Norfolk's Conservative police and crime commissioner Giles Orpen-Smellie said he would be raising the local data with the chief constable, "to better understand the reason for such an increase".
Related Internet Links
The BBC is not responsible for the content of external sites.