Norwich couple's bid to get premature baby home after Turkey birth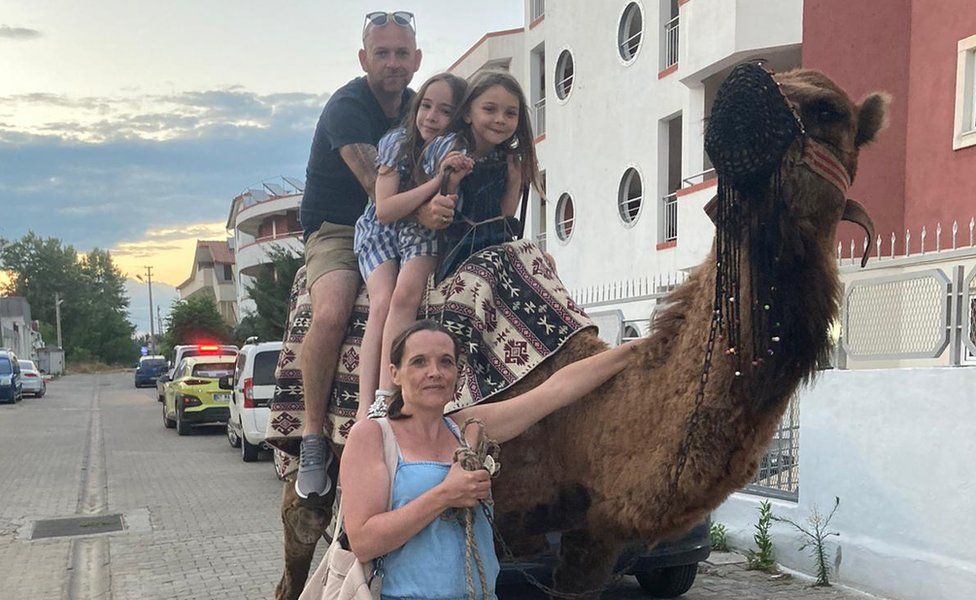 A couple are trying to get their newborn son back home to the UK after he arrived three months early while they were on holiday.
Emma Baxter, 39, from Norwich, was in Turkey when she went into premature labour on 30 June.
Jack weighed just over 1kg (2lb) and was taken into intensive care.
Ms Baxter said as they did not have travel insurance, the family was facing costs of tens of thousands of pounds to get their newborn son home.
She said she and her partner Daniel Metcalf only found out that she was pregnant three or four weeks before their holiday with their two daughters aged 10 and six.
"I was initially undergoing biopsies for cancer but then found out I was five months pregnant. It was a massive shock as I'm nearly 40.
"We checked with our midwife and were given the all-clear to fly and enjoy ourselves," she said.
But three days into the holiday in Side, Ms Baxter said she woke with a stomach ache.
"Danny went to the pharmacy to get something to help but by the time he came back my waters had broken," she said.
"I was rushed to the local hospital and within 15 minutes of arriving, Jack was born."
She said they could only see him for two minutes which was really "traumatic".
She said Jack, who had been due on 24 September, was transferred to a specialist paediatric intensive care hospital in Antalya, an hour away from their hotel.
The couple, who have been together for 12 years, said they were able to visit Jack in 1,000€-a-day (£855-a-day) hospital for the first time on Monday.
They said they were told Jack, who needed his heart restarted, needed to stay in hospital for up to four months.
"It hasn't sunk in yet what we're actually going through. We're both absolutely exhausted and just want to be able to hold our son," said Ms Baxter.
The couple booked their first holiday for five years as a package deal and assumed they had insurance as part of the deal - however it was not.
"It's what we have always done so we thought we were covered," Ms Baxter said.
Family, friends and colleagues at home are trying to fundraise to help them cover the costs.